High Security Palisade Fencing & Gates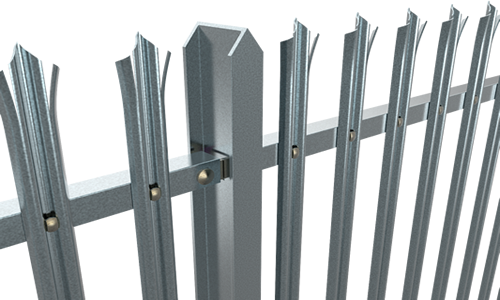 GENERAL - 
Palisade is a bit like a Meccano set for those old enough to remember. In short each panel consists of twenty lengths of heavy robust galvanised steel of varying sizes and shapes as well as security fasteners to assemble it. Once installed it provides a long lasting, low maintenance and high security perimeter barrier
EASY TO INSTALL - 
Palisade fencing is part of our flat pack range of product in that each panel includes one "I-Beam" post, two support rails and seventeen vertical spears. Everything is predrilled and all required specialist fasteners are included. If you can dig a hole, mix some concrete and use a couple of spanners you can install palisade.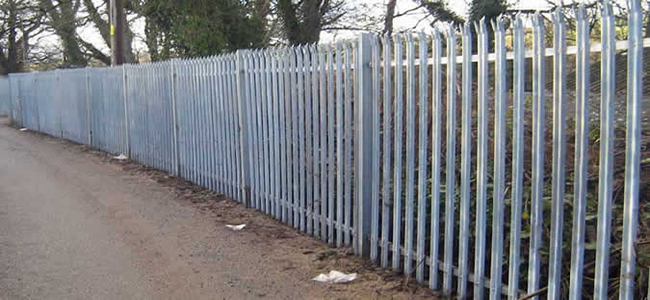 FENCING? - 
Each panel covers an area of 2750mm wide (post centre to centre) and is 2100mm high (finished height usually 2200mm). Other sizes available on request.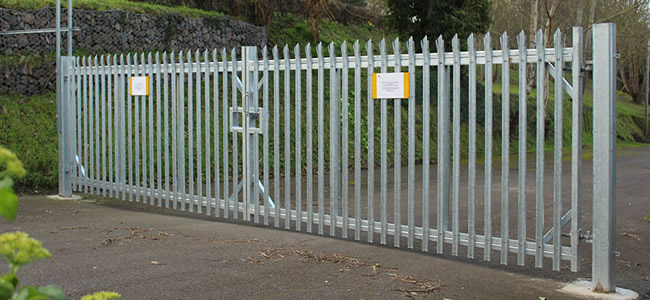 SWING GATES? - 
Palisade is relativley easy to adapt to all types of gates and as the photo above demonstrates swing gates is probably the easiest of all. Manual or automatic, single or double it is a simple case of design and build.
SLIDING GATES? - 
The photo above shows palisade slats used in the construction of a cantilever gate. Track style or cantilever palisade is easy to adapt to your sliding gate design. You do need to consider carefully your guide support system